The
Ringier
Initiative
As an international media group, the Ringier Group uses its publishing and technological power to promote equality between women and men. Publisher Michael Ringier and Ringier CEO Marc Walder preside over the initiative, which was initiated in November 2019 by Ringier CFO Annabella Bassler and co-founded by Katia Murmann.
Our commitment to equality
"EqualVoice raises awareness and creates a space to discuss issues of gender equality."
– Annabella Bassler, CFO of Ringier AG and initiator of the EqualVoice initiative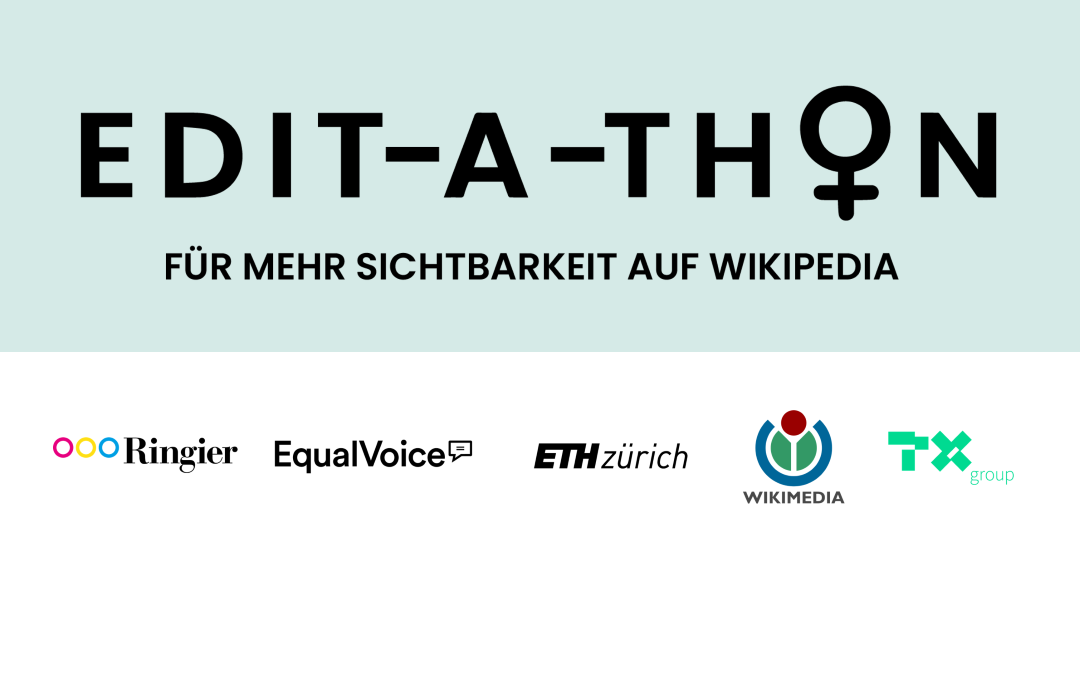 Edit-a-thon
May 14, 2024
The Edit-a-thon "For more visibility on Wikipedia" enters its 11th round with the support of Ringier, the EqualVoice initiative, Wikimedia CH, ETH and TX Group!
Date: May 14, 2024
Time: 5:00 p.m. to approx. 8:30 p.m.
Location: Ringier Pressehaus, Dufourstrasse 23, 8008 Zurich – further location to be announced.