The
Ringier
Initiative
As an international media group, the Ringier Group uses its publishing and technological power to promote equality between women and men. Publisher Michael Ringier and Ringier CEO Marc Walder preside over the initiative, which was initiated in November 2019 by Ringier CFO Annabella Bassler and co-founded by Katia Murmann.
Our commitment to equality
"EqualVoice raises awareness and creates a space to discuss issues of gender equality."
– Annabella Bassler, CFO of Ringier AG and initiator of the EqualVoice initiative
EqualPYXX Photo Challenge
The real world is varied and diverse – and the images used in the Swiss media do not reflect this. Women are strongly underrepresented from a visual perspective. With this mismatch in mind, the EqualVoice initiative launched by Ringier will be holding the EqualPYXX Photo Challenge from August to December 2023 together with womenbiz ag and Keystone-SDA. EqualVoice aims to use this competition to set an example and bring more of the real world to the images used in the Swiss media.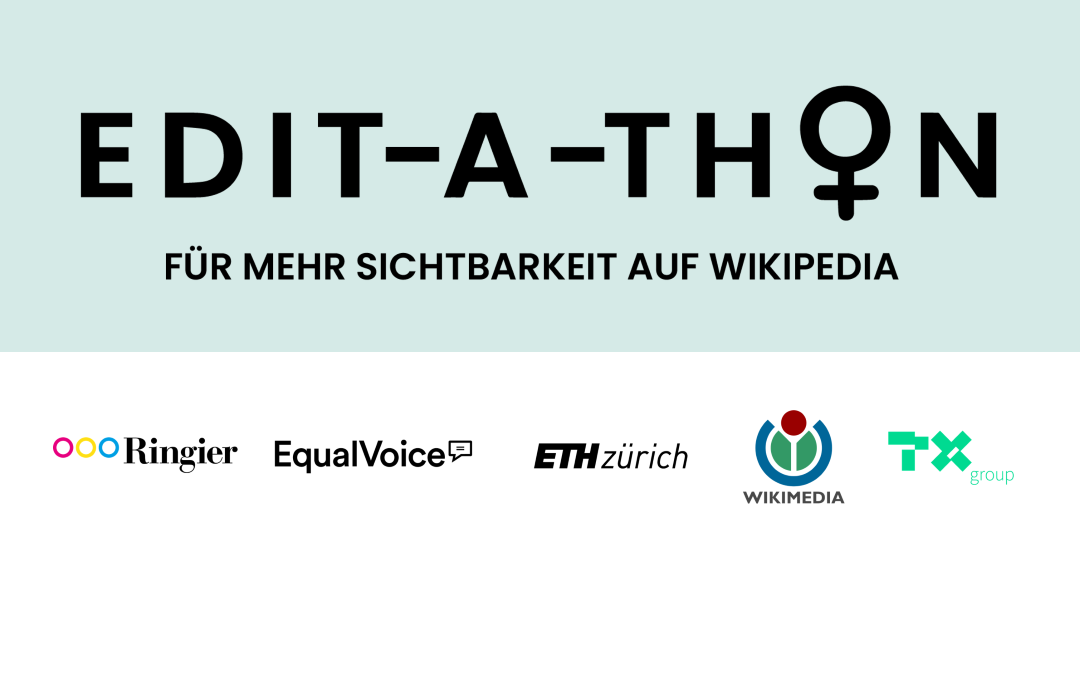 Edit-a-thon
November 28, 2023
The Edit-a-thon "For more visibility on Wikipedia" enters its 10th round with the support of Ringier, the EqualVoice initiative, Wikimedia CH, ETH and TX Group!
Date: November 28, 2023
Time: 5:00 p.m. to approx. 8:30 p.m.
Location: parallel execution at Ringier Pressehaus, Dufourstrasse 23, 8008 Zurich and ETH Zurich, Student Project House, Clausiusstrasse 16, 8006 Zurich.